Our cleaning company is led by a retired, disabled combat veteran who is a Green-Master Technician and cleaning guru!
After serving in the U.S. Army for 22 years, serving five combat tours in the Middle East, and attaining the rank of Major, our owner and president, Brigitte, chose to put her leadership skills, solution-focused professional attributes, and excellent interpersonal skills into building the best commercial cleaning service in the Winston-Salem, North Carolina area.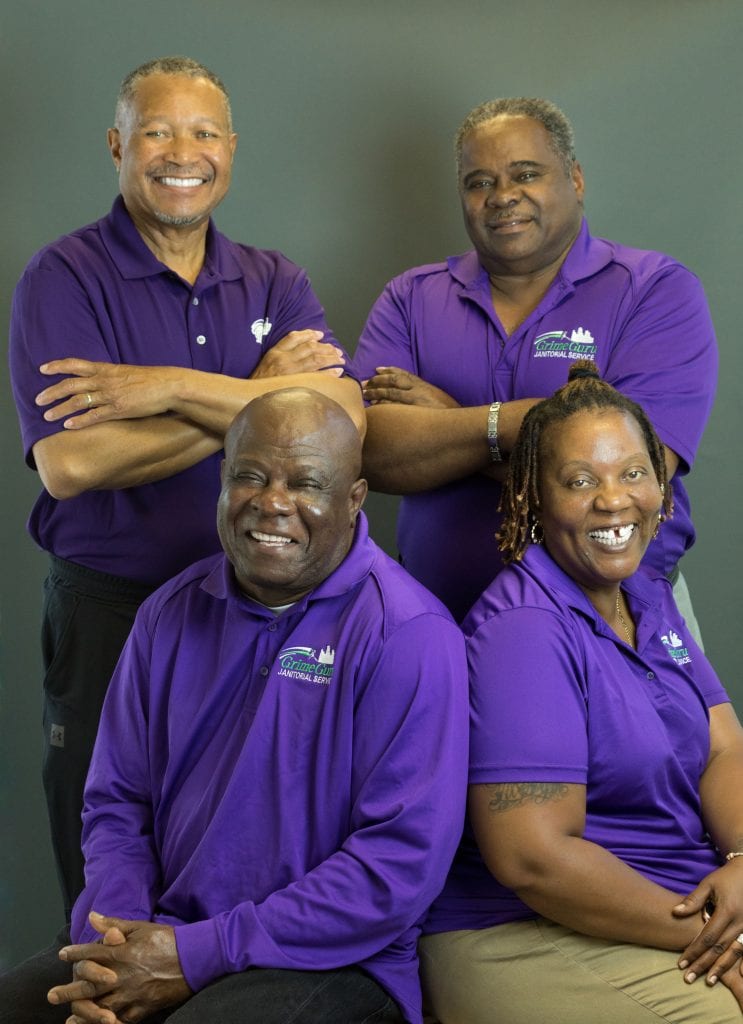 Since 2016, we have become well-known in the area for our use of the finest green cleaning products. Brigitte is a certified Green-Master Technician, which ensures your building will be healthy and clean. That dedication and our commitment to quality cleaning has led to our growing to a staff of over 120 trained cleaning technicians who are eager to meet your every cleaning need. Our managers and cleaning technicians have decades of commercial janitorial cleaning experience. To ensure quality services, each of our jobs is inspected routinely by our trained site supervisors.
We have also continually added to our cleaning service offerings, which now include general janitorial, floor care-polish and waxing, window cleaning, restroom cleaning, pressure washing, carpet cleaning, window blinds, industrial overhead, customized cleaning, tile cleaning, floor stripping and waxing, and cleaning ceramic & marble floors.
You couldn't ask for a better company to handle the cleaning of your office, church, bank, medical facility, or other commercial enterprise. As a born leader, Brigitte is resourceful, solution-focused, and able to successfully achieve the biggest mission even in challenging environments – and she brings all that and more to our cleaning company, so you can be confident your cleaning will be done to your complete satisfaction. If you want it clean, call our team!