While it's important to keep every kind of public facility clean and sanitary, cleaning is of particular importance for medical facilities. Our team at GrimeGuru Janitorial Service offers specialized medical facility cleaning services to help you keep your facility running smoothly and ensure that your patients and staff can remain healthy. In this article, we will go over a few of the benefits that our medical facility cleaning services have to offer to help you decide if they are right for you.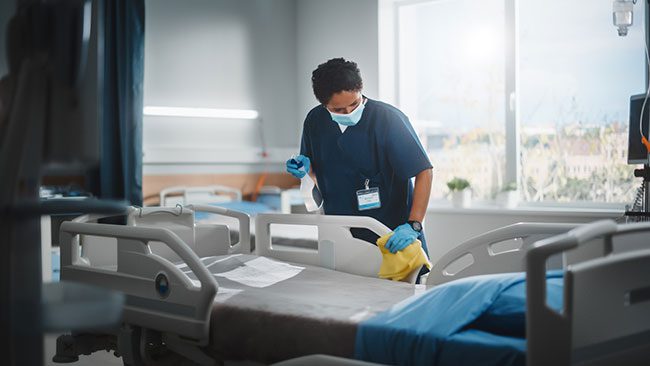 Prevent Contamination- The most important benefit of our medical facility cleaning services is that they help prevent cross-contamination. Our team will make sure all the surfaces in your facility are properly cleaned and sanitized to prevent the spread of germs and pathogens. This in turn will lead to better patient outcomes.
Promote Good Health- In addition, our medical facility cleaning services will help everyone in your facility remain healthier overall. Our team has the right experience to eliminate germs, allergens, and other pathogens from your surfaces, which will help everyone breathe easier, preventing patients from picking up more infections on top of their original ailments and ensuring that the staff can remain in good health as well.
Save Time- Our team's medical facility cleaning services will also save your staff valuable time. Since they won't have to worry about taking care of routine cleaning tasks themselves, they will be able to focus more on patient care and doing their jobs as effectively as possible.