Check out this interview between John McKinney, President of GrimeGuru, and Renee Vaughn, host of Community Focus, a local radio public affairs program that talks about good things taking place in the Winston-Salem community. We're proud to be the newest member of the Community Focus family!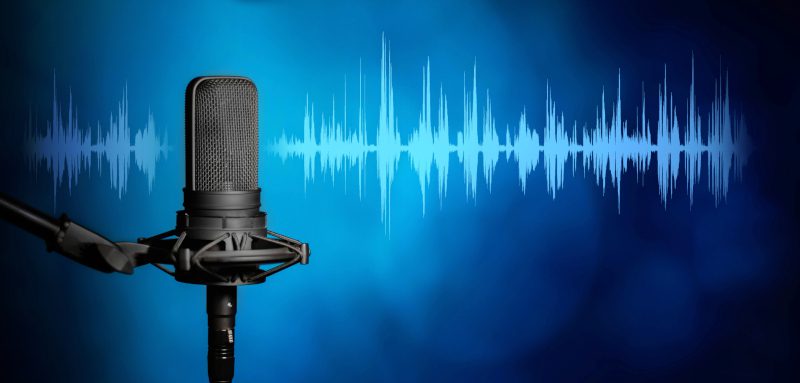 John Meacham:
I'm John Meacham. Welcome to Fate of Fact, season one. This series is about how and why fact became a casualty of war in the United States. Please listen and follow Fate of Fact, a presentation of shining city audio, of John Meacham, and C13 original studio. Available now for free on Odyssey, Apple podcasts, or wherever you get your podcasts.
Renee Vaughn:
Radio family, good morning, happy weekend, and welcome back. It is time once again to get our weekend edition of our public affairs program, Community Focus, underway. Great company from you as always, and that includes of course members of our community-focused family, thanking you for your time and for tuning in here on our Odyssey stations every weekend to talk about and to get engaged in great conversation with members of our Community Focus family, and to of course talk about the good things that are taking place in our community. Our family does indeed continue to grow. I am so happy to have the newest member of our Community Focus family. He serves as the president of GrimeGuru. Now this may be a new company for a lot of you radio family, but that's why I enjoy engaging in conversations like this because we're going to find out more about this commercial janitorial service and certainly how it is really giving back to members of our community. So without further ado, let me say good morning and hello to the president of GrimeGuru, Mr. John McKinney. John, good morning. How are you?
John McKinney:
Good morning. I'm doing great.
Renee Vaughn:
Excellent, and not only giving a shout-out to you, John, and this is just how quickly being a newbie on this public affairs program is. That title is officially removed you are now family, so welcome.
John McKinney:
Thank you so much.
Renee Vaughn:
You're very, very welcome. Now you serve as the president, but I also wanted to acknowledge and give a shout-out this morning to the owner and CEO, Bridgette Hampton, just in case she's listening. We don't want to exclude her from our conversation today.
John McKinney:
Yes.
Renee Vaughn:
Wonderful. Well, thank you so much for taking the time to come on this program and really give us the particulars about, as I just mentioned, your commercial janitorial service, and especially as we'll get into the course of our conversation, how one can even enhance one's business. So let me ask you, take us on a little journey if you will. Where did this start for you in coming up with a company, particularly with the name GrimeGuru?
John McKinney:
Well, just to give you a little bit of how it got started, this is a family-owned business. Richard is actually my first cousin, and believe it or not, my mother is the vice president, and another cousin is the operations officer.
Renee Vaughn:
So it really is in the family.
John McKinney:
It really is a family operation.
Renee Vaughn:
A family affair, definitely.
John McKinney:
So we just kicked around the idea of having a company so we can leave a legacy for our kids and whatnot and what better way than to serve the community. We really like to do stuff in the community and for the community, and what better way than to try to provide jobs and also try to keep the city clean? So, that's where we came up with it and we try to, as far as the name is concerned.
Renee Vaughn:
How did you come up with GrimeGuru? That's kind of creative. I like that.
John McKinney:
There were a whole bunch of names that were put in the pot, and we kind of just drew it out and it was the best one out of three.
Renee Vaughn:
So I can just see the family members sitting down, you're doing a little bit of brainstorming. Kind of reminds me of how we used to do it back in the day, old school style. We would take a slip or piece of paper and we write down the name we put in the little hat, kind of shake it around, and then you reach your hand in and you pull out one or you read it to the rest of the group and it was like, let's see what else we got here. And then bam, GrimeGuru, there you go. I love it. I love it. Now, two things, John, that I really like. Number one is what you were saying in terms of giving back to the community, as far as offering jobs, that is a wonderful thing. Particularly, I also see a wonderful opportunity with your company and what you do with your business in terms of giving back to the community. You're also helping us to find ways to stay safe, especially in the midst of COVID-19. We're still in the middle of a pandemic, and even though we're seeing more and more of us getting vaccinated, safety is still a number-one priority. Obviously with you and GrimeGuru, that is the number one concern and priority when it comes to taking care of members of the community.
John McKinney:
Yes, yes, definitely. So, a lot of people got shut down and slowed down.
Renee Vaughn:
Right.
John McKinney:
But we had to quickly adjust to cleaning standards and also worry about our employees getting sick and what were the best practices for them going into a facility to clean it. So there was a lot of adjusting that we had to do, but that's what you do as a cleaning company because you never know what's going to come up. You just have to be ready to move and ready to adjust.
Renee Vaughn:
Absolutely. Speaking of adjustment, you have done a marvelous job with that, especially as we're trying to readjust back to some degree of a regular routine and a lot more businesses are opening, including the ones with which I work. Working in the media, needing a company, that's going to keep us safe. That's going to keep us clean. So I really appreciate what GrimeGuru does offer to the community. So let's do a breakdown on this. What is, or are the differences between, because we know whether we're doing like our everyday shopping at the grocery store, or if we are wanting to rely on your professional help, what's the main difference between disinfecting-type cleaning versus sanitizing-type cleaning, or are they considered one and the same?
John McKinney:
That's a great question. Here's the difference. Disinfecting uses chemicals to kill germs, and it doesn't necessarily clean dirty surfaces or remove any soil or whatnot. Sanitizing is actually removing and lowering the number of germs to a safe level. So it's splitting hairs, but there is a big difference.
Renee Vaughn:
Well, you know what? I just learned something from you today because I never thought when we think about a word such as disinfecting versus sanitizing, one actually removes the product. Like you said, the other, it's just filled with chemicals, which can actually be harmful to our bodies, correct?
John McKinney:
That is correct. That's where you want to bring the pros in because we can do our everyday cleaning at home. But when you're dealing with multiple people coming into one facility, you just don't know what you're dealing with.
Renee Vaughn:
Exactly.
John McKinney:
You've got to know the difference in what you're doing and what needs to be done.
Renee Vaughn:
Absolutely. That's an excellent point. And thank you for pointing that out, that there is a major difference, especially in educating us as a community, even though it's not to take away from what we try to do on our own. But a lot of times it's nice to have professionals like yourself who do this for a living. You study this, you know the ins and outs and the importance of the difference between disinfecting as opposed to sanitizing. Now, let me ask you one more question before we go to our first break of the morning. Can you give five good reasons how using a commercial janitorial service can enhance one's business?
John McKinney:
Sure, let's see. One, it builds morale. If your employees know that they don't have to do any cleaning after they've already put in a full day's work, I'm going to work a little bit harder at what I'm supposed to be doing as opposed to cleaning up after what we've done during the day. That kind of boosts morale. It also keeps your employees healthy. When you have a clean workplace, they are less likely to get sick from the workplace. So you get more productivity out of your employees because they're going to be there more. Also, you have the professionals there who are doing exactly what needs to be done, routinely. They don't have to guess at what needs to be done because that's what they do. That takes away a thought process. You don't have to think about it because you know what's going to get done. We can also attribute a great success of a company just simply by the way it looks when somebody walks into your facility like, wow, this looks really good. So that to themselves says, okay, this company cares about at least what they're doing. So they're going to care about me also. So that also builds your client base because it may seem minimal, but when you were walking into a dirty place, that just gives a person a feel about a business. So, that will make a happy customer just because they walk in with the first impression of, hey, this is a nice looking company. So, I think that was fine.
Renee Vaughn:
I think you're absolutely right. I'll use my workplace as an example. It's the importance of having that worker morale when you come in, and it really doesn't matter what time of day or in terms of what you may do for living, but there's nothing more satisfying than walking into a particular part of your workplace and just seeing it spotless, seeing it clean, even perhaps to a degree of a nice, pleasant scent that indicates you can tell that someone was there prior to you coming back into the office. And like you said, you can just tell when things are just neat and clean. It is a reflection of how we will perform at a workplace. Because you're absolutely right. I don't think, John, there will be too many of us who really find it very conducive to go into a workplace that's not at least somewhat neat and tidy, right?
John McKinney:
That's right.
Renee Vaughn:
So how wonderful it is that there is a company such as yours, GrimeGuru, that really takes pride in your work? Especially when you get the feedback from your customers or from individuals who say how wonderful a job you did, and how were you able to do this? And then perhaps even given us some tips for whatever you do, we can possibly take to the house. Like we mentioned earlier, safety being such a priority that we not only want to, of course, be safe in our homes, but we also want to be safe in our workplaces, especially as a lot of us are being able to return to the workplace because so many of us have been working remotely for a little over a year. As companies are starting to slowly reopen and allow a number of their employees to come back, what a great opportunity. What's the word I'm looking for? The phrase kind of like, a welcome back to your working environment. When you have someone knowing that you have a great company such as GrimeGuru, keeping that company clean. Well, thank you so much for all you do. And I tell you, newbie, you just got us off to a fantastic start. I really appreciate that, John.
John McKinney:
Well, thank you.
Renee Vaughn:
You're so welcome. So again, I want to welcome you to the Community Focus family. Just ask you this simple question. Will you stick around? I have a few more questions I want to ask you.
John McKinney:
Certainly.
Renee Vaughn:
Thank you very much. And thank you, radio family, indeed, for your wonderful company. I am joined by the newest community-focused family member in the president, John McKinney, who proudly represents GrimeGuru. So we will return with more of the weekend edition of Community Focus. We'll do so right after this break. We are back with more of the weekend edition of Community Focus. Thank you, radio family for the wonderful company and certainly members of our Community Focus family, our newest member, and the president, John McKinney, who is with GrimeGuru joining me, Renee Vaughan, and the weekend edition of Community Focus heard every weekend right here on our Odyssey stations. John, thank you for coming back with me for part two of the program, as we are getting to learn more about you and GrimeGuru. What makes GrimeGuru stand out from other janitorial services?
John McKinney:
We actually do. We pride ourselves in our site supervisors and our operations manager because they have in the cleaning industry what they call cleaning blindness. What that means is if you clean something continuously over and over again, you start to miss spots, and it's not intentionally, it's just that you've looked at it so many times that you just start skipping it. With our site supervisors, they come in and they look over the sites and be sure that everything is getting cleaned. On top of that, we have our operations manager who comes around about every month, month and a half and checks behind the site supervisors. So we have three sets of eyes on every facility to be sure that it's getting clean the way it's supposed to be clean. The last thing in the world that we want to do is not hold up our end of the bar.
Renee Vaughn:
Absolutely. You want to make sure that you are delivering the highest-quality standards that a company can. I love you emphasizing that because that says to me, John, that you're not only checking, but you're double-checking and you're even triple-checking by having your site supervisors. That's really excellent. How long has GrimeGuru been in business?
John McKinney:
We've been in business for four years now. Well, we're going on our fifth year. We started in 2016, fifth year.
Renee Vaughn:
Wonderful. Congratulations. No doubt that because your reputation speaks for itself, you have really increased your clientele.
John McKinney:
Yes. That is for sure. We have approximately 70 sites? Spanish Mountain, Mount Airy to Salisbury, Greensboro, all the way over to Elkin.
Renee Vaughn:
Wonderful. That is quite a span. That was actually going to be one of my next questions, so good for you. You just kind of picked my brain there, my friend, but that is excellent that you are continuing to expand and to continue to grow because that was something that we touched on in the first half of our wonderful conversation was the fact that here is GrimeGuru giving an opportunity for members of our community to be a part of your company. Speaking of which, how does an individual, if they are interested in coming to work for a great company such as yours, what steps do they need to take?
John McKinney:
Well, there's two ways that you can become an employee at GrimeGuru. You can either come by the office, which is at 4305 Enterprise Drive, or you can go through our website at www.grimeguru.com. We have a preliminary application that you can fill out online and we'll get that. We will contact you from there. Usually a pretty quick turnaround.
Renee Vaughn:
Beautiful, beautiful. I think a lot of people would love to hear that in particular. Now, Enterprise Drive, you are in Winston-Salem correct?
John McKinney:
That's correct.
Renee Vaughn:
Wonderful. My next, well, not necessarily question, John. What I really appreciate about this because usually most people, when we think about janitorial services likely it's like, do I want to do that for a living? Then you figure to yourself, well, for the ones who do it, you'll obviously just from talking with you and being a great conversation with you, you obviously enjoy what you do through your janitorial service.
John McKinney:
That is correct. The cleaning world is…
Renee Vaughn:
It's different from what a lot of us probably heard about growing up, right?
John McKinney:
Oh yeah, definitely. So it's amazing. There's always something more to learn, something that just blows your mind. And my mind is blown with the things that come up in the cleaning world. I'll be completely honest, yes, it can get a little redundant, but if you enjoy doing what you're doing, which the majority of all of our employees enjoy doing what they're doing ,and they can go into a building, and in a little while, it'll be sparkling clean. Usually it's the people who love to clean at home. That's usually the people, that's the kind of employees we have.
Renee Vaughn:
Right, and I was just thinking that. To John, I said the majority of us who are so used to doing it at home, we probably are finding ourselves wherever we go, we're wanting to kind of clean up. I don't want to say in terms of trying to clean up after somebody else, but it's just like, we're just so accustomed to things being a certain way, being neat, being clean. That can, a lot of times, go beyond the parameters of our own homes. We do it in places that we frequent, particularly in our workplaces.
John McKinney:
Yes, definitely. So, just to be honest I am a little OCD myself.
Renee Vaughn:
But it's a good OCD. That's a good OCD to have, as you want to maintain a daily cleanliness.
John McKinney:
Oh yeah, definitely. So I personally love to see things in order. I like to see it clean. I like to run my finger across a picture, hanging in the hall and don't get it on my finger.
Renee Vaughn:
Right.
John McKinney:
That's just who I am. That's me. I don't know, I do it a lot of times. It's just habit. It's just something I do.
Renee Vaughn:
I have a feeling, John, you are definitely not the only one. Especially when it comes to the joy that you and your company have of increasing your family in terms of your employees and those who have the opportunity to go to various businesses. Now, on that note, do you do just commercial businesses or are you also reaching out into the residential realm?
John McKinney:
We are exclusively commercial. We do commercial janitorial. We also do post-construction cleaning on the commercial level and we specialize in floor work.
Renee Vaughn:
Wow. That's really great. So no wonder every time I go to a certain place, I see those floors with a spit-polished shine. I'll know who it is, absolutely. Well, thank you so much for sharing in our great conversation thus far. John, let me take the opportunity to welcome those who may just be joining us, you are listening and I thank you so much, radio family, for doing so. The weekend edition of Community Focus heard here on our Odyssey stations, great conversation with members of our Community Focus family, and that is always the case. Every weekend, I really look forward to this time of the day and engaging in a conversation, and this particular weekend is with none other than the president of GrimeGuru and one Mr. John McKinney. Now, John, we touched on this a little bit, the importance of not only cleaning, but in terms of what you do to maintain a safety level. So what kind of services do you offer for COVID-19 cleaning in particular?
John McKinney:
Now we offer, as far as the COVID cleanings are concerned, we do offer deep cleaning, which we come in and we've wiped down all the surfaces, disinfect, sanitize. We also offer Clorox 360, which is a machine that we actually spray, which is what we normally do. We try to include that instead of just the deep cleaning. We'll go in and spray after we finished wiping down, just to be sure that we get everything because this machine will get underneath surfaces and around the backs of things, just to be sure that we get everything.
Renee Vaughn:
John, that makes me think that when you are cleaning a particular residential, not residential, I'm sorry, commercial facility, I got residential stuck in my head. Let me get that out real quick. When you are cleaning a commercial facility, and I'm sure the size is very dependent upon the particular company that you are cleaning, I can only imagine how much time and energy and effort that's put in when your employees are doing that deep cleaning, whether you're cleaning the floors, whether you're cleaning the furniture, whether you're cleaning various equipment, your employees are really putting their heart and soul into what they do.
John McKinney:
Yes, each and every day. I can't commend them enough for the work and the hard work that they put in. There even, say put their lives at risk at times just to be sure that people have a safe workplace environment to return to. I have to applaud them all day, every day because they are the true warriors in this.
Renee Vaughn:
Wow. I'm sure they must applaud you, and you sound like you're such a laid-back, really cool kind of boss to have.
John McKinney:
I think I've heard that once or twice.
Renee Vaughn:
Once or twice before? Okay, and I'm sure that you are, I am very certain that you are. So what other types of services do you offer?
John McKinney:
Well, again, like I said before, we do a post-construction cleaning and commercial cleaning is where we really shine, and that's intentional.
Renee Vaughn:
I was going to say no pun intended.
John McKinney:
Another thing we do is our floor work, and we can do virtually any kind of floor work that you can think of. We do VCT, we do LVT, wood floors, slate floors, granite. Just about anything you can think of, we can pretty much clean it. Then if we can't, it's probably because we've never heard of it before.
Renee Vaughn:
Right. But you know what, because this is, like I said, I love programs such as this because it really serves as such an educational lesson. At least it does for me because in just the few descriptions that you were giving, I had no idea that many types of floors even existed. I mean, most of us, we just go to our jobs. We don't pay attention to the flooring or to the carpeting unless we're in the middle of a major renovation. Ironically, that took place here at our Odyssey studios several years ago. It was just fascinating to see sort of transformation going from different colors and different designs and even when some of us, whether we have an early morning shift, or sometimes we come on the weekends when it's supposedly non-business hours, and I'll walk into a studio, and I'm just like, wow, I can definitely tell that someone has come in. But like you said that the way you were describing the floors, I was like, I had no idea. Now I've heard of laminate. I've heard of tile, but the first two you mentioned, I was like, well, what are those? I had never heard of those and had no idea they even existed.
John McKinney:
Yeah, and most people don't, and again that's why they call us because a lot of times people will tell you, well, can you clean that? But I just wanted to shine. So, I try to educate my customers more than anything before they make any decisions about making an investment because that's what it is. So, I do my best to try to inform and give them the best advice as far as how to clean not only their floors but their facility also.
Renee Vaughn:
I love that because, John, that really could tie in nicely to asking you this question, what's the typical feedback for a business after you've cleaned a commercial business, how satisfied have your customers been?
John McKinney:
They are literally, just for instance, I can give you an example. We have a church that we clean, and they called us and said, you have completely transformed the whole environment of our church. You've changed the spirit in the church. Everybody's happy and just things like that. That's a typical feedback that we get. We actually had one client who called us back and said, "Please take this wax up because we cannot maintain this floor. It looks too good."
Renee Vaughn:
It's almost as if we're just afraid to walk on it because we don't want to dirty it up, but that's literally great comments like this. And this is a pun intended, John, that will leave a customer floored. Literally, because of the great work that you do. Now, how many do you currently have on staff?
John McKinney:
Right now, we have, I think between 90 and 95.
Renee Vaughn:
Really?
John McKinney:
Yes.
Renee Vaughn:
Which is fantastic. As you were mentioning earlier, the various locations where you're going out to Mount Airy and in places like, I think you said Elkin, correct? Yes. That's a good span because, with most businesses, the service and it's not to take away from those businesses that basically serve the greater Piedmont triad, but to be able to go outside of those areas, knowing that there are many business and perhaps business owners who are listening to us here on this public affairs program and are hearing about you for the first time and are probably saying, Hey, I need to be picking up the phone and giving you guys a call.
John McKinney:
Yes, definitely. So, our aim in doing that is also we don't want to just help the locals. We want to expand and help other communities also with employment and get up to the bar.
Renee Vaughn:
Right, exactly. And like you said, when you are training your employees, they are taking these skills to their various homes. It's adding an additional skillset if you will because for some of us, it is a skill, I think when it comes to cleaning our own homes. But when you have the joy and even the opportunity to work for such a great janitorial service such as GrimeGuru to take those skills and to just pretty much take them with you wherever you go, that can be a really great thing. Can it not?
John McKinney:
Yes, it can. It definitely can. We just want to be sure that everybody's clean and safe and healthy.
Renee Vaughn:
I appreciate you reemphasizing that in the course of our great conversation today. Now I wanted to, if I could, John, more or less on a personal note, especially with you as a president of GrimeGuru and particularly for your employees, I really appreciate you because you are such a success story being in a business. Because when I think about, especially for many small business owners who were greatly impacted by COVID because we were talking about this earlier, how a lot of businesses literally had to shut down and many sadly are still trying to recover in terms of coming back. Sadly, some businesses have not been able to do so, and like you said, with GrimeGuru and having to make those adjustments, not only pre-COVID, but especially in the midst of COVID and even post-COVID, because we can't put a time table as to how long this pandemic will be around. But in the meantime, what was going through your mind as the president of a company or as a business owner, the impact that COVID-19 initially had on this business?
John McKinney:
Well, I think I share the feelings of most businesses. Once it hit, there was the fear of, oh goodness, are we going to sink? How is this going to be? Our biggest thought process, and this is me and the board and Bridget, the owner, how is this is going to impact our employees? If they can't go to work, how is this going to impact them? What can we do proactively to help them just in case it does go south? So, thank goodness that we didn't go down. Our business actually picked up a little bit. And so, we just want to be sure that we can maintain and continue to do what we're doing and just get better at what we're doing.
Renee Vaughn:
Absolutely, and in the course of just a little over a year, this pandemic hit. You, thankfully are, as you just mentioned, you're one of the success stories, and I've heard that about businesses actually improving after a major pandemic. To know that the company is still growing, you're still looking to add to your family, if you will. In terms of those who may be looking for employment, how much you are so dedicated to giving back to the community, and that's such an amazing thing. And I just want to say kudos to you, John, and to thank you for what you and your entire staff continue to do as far as contributing to our communities. Really appreciate you for that.
John McKinney:
Well, we thank you a whole lot.
Renee Vaughn:
Thank you so much. Well, just thank you for being with me here on the program. We have a couple of minutes remaining, so I would be remiss if I did not get from you, sir, any and all contact information for persons who obviously want to take advantage of your wonderful services. Even for those who perhaps are looking to become a part of your great company.
John McKinney:
Okay. Yeah, definitely. So, well, our website is, that's a big hub for us, www.grimeguru.com. Again, our address is 4305 Enterprise Drive, Suite E, and that's in Winston-Salem, and whoever answers the phone can pretty much help you. Everybody in the office is very knowledgeable and can get you to the right people and get the services, or even get someone out as quickly as possible to do a walkthrough and get you a proposal back. That's another big thing about us, our proposal system. We can usually have a proposal back within 24 hours. You know, people aren't waiting, they don't have to wait. A lot of times, we're stuck waiting a week or two because people get more than one proposal. So we have to wait on the other companies to get theirs in. So, that's another thing about us. But, we have our operations manager, Brenda Brown, and she is the field person. She's going to be out there, and she'll take care of any needs or questions that you may have.
Renee Vaughn:
So Brenda's a go-to girl. Well, one of the go-to girls, shall we say. So you really have a fantastic go-to, hands-on personnel, and I think that is one of the mini successes of any company. So again, John, I wish you and GrimeGuru the continued best, and especially to again, say thank you for what you do and contributing to helping members of our communities as well. Is there any closing comments you'd like to share? Anything that I didn't have an opportunity to go over with you?
John McKinney:
Well, I just want to say to everyone, remember workplace safety and workplace cleanliness. The janitorial service can come in and clean after everyone's gone, but the maintenance is during the day. Clean behind yourself, that's the best way to go.
Renee Vaughn:
Absolutely, and I think that is the absolute best way to bring this conversation to a close of course. I can talk with you all day, my friend. But thank you again for this wonderful opportunity. Now, John, you are officially family here on Community Focus. So I definitely don't want this to be the only time. This is what most of our radio family is accustomed to hearing from me say that there are never any goodbyes on this program, just until next time. So hopefully we will have another wonderful, great conversation to engage in the next time.
John McKinney:
Definitely. So thank you so much. I had fun.
Renee Vaughn:
Thank you so very much. I really have enjoyed our time together, John, and likewise with you, radio family. John McKinney, the president of GrimeGuru joins me. Thank you for joining me as well. And of course I don't end this program without acknowledging with each and every one of you, radio family, the great things that you are doing in our communities. Keep up the great work, John. We want all of us to remain safe too. So let me extend that. Stay safe, enjoy the rest of your day and the rest of this great weekend. Indeed until that next great conversation, you have been listening to the weekend edition of Community Focus. Everyone take care.