When you have a building that needs to be cleaned, you want to make sure that you get the best janitorial services possible. No matter what kind of commercial building you have, it needs to be cleaned to a high standard for all those who work there and who visit there. A dirty or messy building can be very off putting and can actually make customers, clients, or patients that use services in the building choose to go somewhere else that is clean. To keep everything clean and to keep everyone who uses the building happy, you should hire a professional cleaning company to take care of all of the cleaning needs for the building.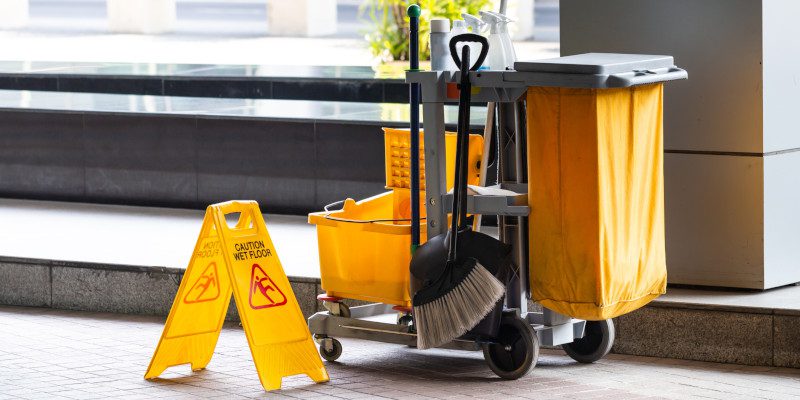 Janitorial services are needed for many commercial buildings including offices, libraries, medical and dental practices, banks, and more. It is important that these buildings and offices are thoroughly cleaned and that the cleaning is done on a regular basis. When the building is clean it makes everyone feel more confident and comfortable using the services provided. The janitorial staff can take care of all cleaning after office hours, or during times where you are not as busy to make sure that the cleaning does not interfere with business. They will get the job done quickly and efficiently, making sure that they get to everything on the list of things you would like them to do.
If you are looking for quality janitorial services you can count on, look no further than us at GrimeGuru Janitorial Service.