If you use professional office cleaning services, you already know the benefits they provide. Your office is probably cleaner and neater than it would be if you tried to clean everything on your own! The thing is, it's still essential to tidy up in between scheduled office cleaning visits, and there are some things you can do to help maintain your clean environment.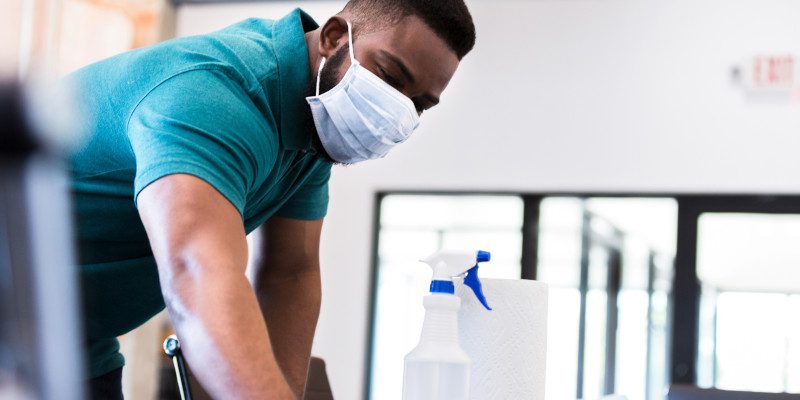 Pick Up Carpet Litter. Throughout the week, office carpet collects all kinds of debris like pieces of paper, pencil and eraser shavings, and food crumbs. Taking a moment to pick up visible debris on the carpet's surface will help keep your office clean in between janitorial services.
Dust Surfaces. Professional office cleaning includes dusting but taking time to quickly wipe down surfaces that you use regularly can be a big help. This might mean giving the top of the file cabinet a quick wipe down or cleaning under your computer keyboard to move some of the particles collected there away from your workspace.
Sanitize as Needed. There may be times when you need to sanitize surfaces between office cleaning services. For example, if an employee's child wiped sticky fingers on a door handle, you'll likely want to give it a quick cleaning to sanitize until your next janitorial visit.
At GrimeGuru Janitorial Services, we can take all of the guesswork out of office cleaning and provide more tips on what to do between cleaning appointments. Give us a call today for a proposal and to learn more about our cleaning services. We look forward to working with you!