Our floor cleaning professionals understand the care needed for any type of commercial flooring material.
With today's wide variety of flooring material manufacturers that each have their own floor cleaning recommendations for their products, it can be challenging to know how to maintain a clean floor while not putting your investment at risk. If you want to stop worrying about how to best care for your company's floors, let the professionals here at GrimeGuru Janitorial Service take care of it for you. We have the knowledge and expertise needed to address all types of commercial flooring, so that your floor cleaning is effective and safe.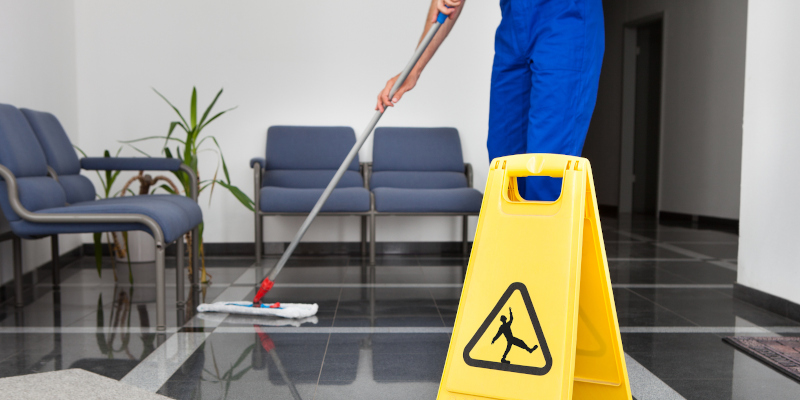 To be certain that your floor cleaning goes as planned, we always send a supervisor with the crew. They are highly trained in the protocols for various commercial flooring materials and will also make certain that eco-friendly cleaning supplies are used so your staff is not inundated with harsh chemicals that could cause allergic reactions or simply distract them with overpowering odors. Of course, this is also safer for the environment, so you can feel good about having us do your floor cleaning knowing our dedication to using green products.
Since our start in 2016, we have done floor cleaning for many different types of businesses in the Winston-Salem, North Carolina area, including medial facilities, offices, churches, banks, and more. Our commitment to quality and not cutting corners has led to substantial growth with 120 dedicated cleaning professionals in our employ. If you'd like to experience our high-quality floor cleaning services or any of our janitorial services for yourself, give us a call today to get a quote for your business.
---
At GrimeGuru Janitorial Service, we offer floor cleaning services to those in Winston-Salem, King, Danbury, Pilot Mountain, East Bend, Elkin, and Yadkinville, North Carolina.