We offer top-notch construction clean-up services to get your finished project looking spotless.
Here at GrimeGuru Janitorial Service, we understand that while construction projects are rewarding, they are also messy. Before you can hand the keys to your completed building over to the owners, you'll need to get the place cleaned up. If you are looking for an effective, reliable team to handle all your construction clean-up needs, just give us a call to enlist our experts.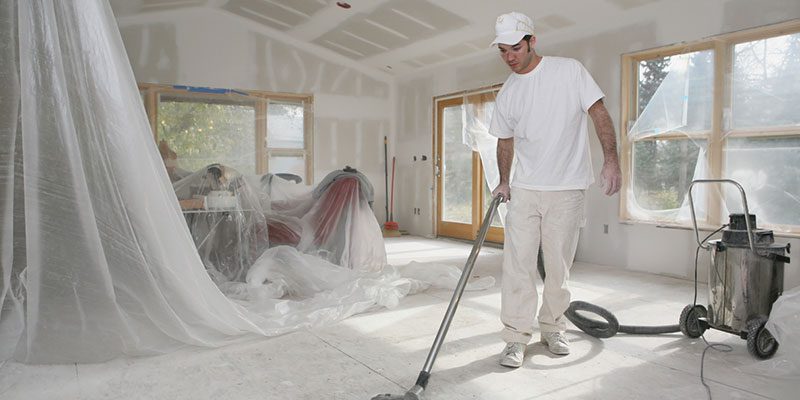 Our team at GrimeGuru Janitorial Service includes over 120 trained cleaning technicians, as well as managers and overseers, so we definitely have the resources to get the job done. Construction clean-up consists of many separate tasks, much like construction itself, and we have the right tools to tackle each one. We use only the best cleaning products to ensure that you get a deep clean that leaves your building looking completely spotless. Our services cover everything that could possibly need cleaning or polishing, from the floors and carpets to the windows and doors and beyond. In addition, our team is known for using the finest green cleaning products, which provide the dirt- and germ-fighting power you need without doing harm to the environment. If you are looking for construction clean-up services that will give you the top-notch results you're looking for while also minimizing your environmental impact, we've got your back.
At GrimeGuru Janitorial Service, we are proud to serve the Winston-Salem, North Carolina community, and we want to help you show off your completed construction project in the best light. If you need construction clean-up services, simply give us a call to get our experts on the job.
---
At GrimeGuru Janitorial Service, we offer construction clean-up services to those in Winston-Salem, King, Danbury, Pilot Mountain, East Bend, Elkin, and Yadkinville, North Carolina.