Your staff, customers, and the planet will thank you for turning to our eco-friendly cleaning services.
There are many reasons why most companies today want to practice eco-friendly cleaning techniques. At GrimeGuru Janitorial Service, we noticed that many commercial cleaning companies offer green cleaning supplies only when requested, but we felt that every company deserved this, so it is our standard practice for everyone.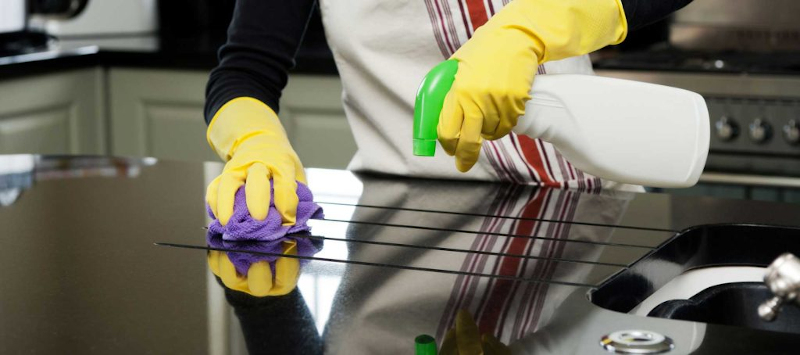 Our owner and president, Brigitte, is a certified Green-Master Technician and has been diligent in providing our staff of more than 120 cleaning professionals with the finest eco-friendly cleaning products on the market. Part of the reason we use green products is to protect our staff from the potential health problems related to constant contact with harsh chemicals. However, it is also our commitment to the Winston-Salem, North Carolina community and our planet's environment that drives us to make eco-friendly cleaning the standard for our business.
If you have staff members who are sensitive to harsh chemicals, we are confident they will appreciate that you turned your commercial cleaning over to us. You can enjoy the benefits of having a happy and healthy staff and knowing you are doing your part to protect them and the environment. We offer our eco-friendly cleaning services to all types of businesses in the Winston-Salem area, including office buildings, medical facilities, banks, and churches.
We also do post-construction cleaning, so your business can get back to normal after a renovation or get started after a buildout. If you would like to know more about all we do or would like a quote for commercial cleaning services, don't hesitate to reach out to us.
---
At GrimeGuru Janitorial Service, we offer eco-friendly cleaning services to those in Winston-Salem, King, Danbury, Pilot Mountain, East Bend, Elkin, and Yadkinville, North Carolina.
Similar Services We Offer: