We use the finest green cleaning products to give you the superior results you deserve while also protecting the environment.
Here at GrimeGuru Janitorial Service, we understand that keeping your office or other facility clean is essential to keeping you, your team, and your customers healthy. However, we also understand that many conventional cleaning products contain chemicals that are harmful to the environment. Fortunately, our team offers the perfect way to protect both your indoor and outdoor environments, as we offer expert green cleaning services that use only the best in environmentally friendly products.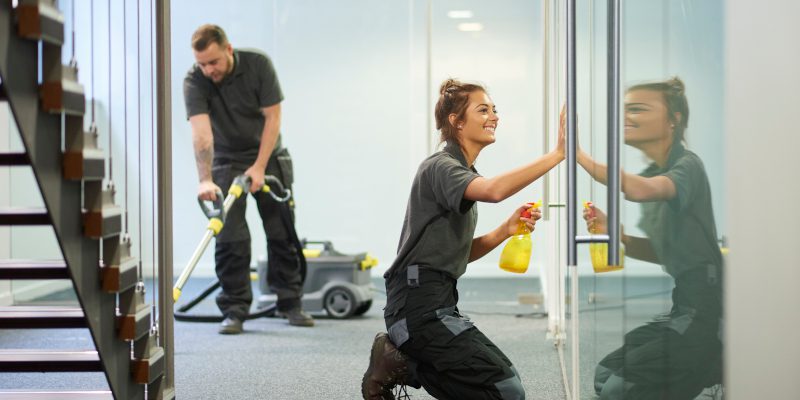 At GrimeGuru Janitorial Service, we sometimes encounter the mistaken belief that green cleaning products are not as effective as the conventional kind, but we are here to assure you that this is not the case. Our owner and president, Brigitte, is a certified Green-Master Technician, and she trains all of our team members in the proper methods to ensure that your facility stays clean and healthy. We are dedicated to upholding the highest possible standards for our cleaning services, and to do that we employ trained site supervisors who inspect every cleaning job to check for quality. With our more than 120 trained cleaning technicians and their decades of janitorial experience, you'll never have to worry about your facility looking dingy or being unsanitary.
We at GrimeGuru Janitorial Service are proud to serve the Winston-Salem North Carolina, community, and we want to help you do what's best for your team and clients. If you are looking for the best green cleaning services, just give us a call.
---
At GrimeGuru Janitorial Service, we offer green cleaning services to those in Winston-Salem, King, Danbury, Pilot Mountain, East Bend, Elkin, and Yadkinville, North Carolina.