You won't find a more dedicated, passionate, or reliable office building cleaning company than us!
If you are looking for an office building cleaning company that you can rely upon for your Winston-Salem, North Carolina business, you have come to the right place. At GrimeGuru Janitorial Service, our 120-member team of professional cleaning professionals is led by a service-disabled female veteran who is using the same drive that helped her move up the ranks to become a Major in the U.S. Army to build a strong, dependable office building cleaning service.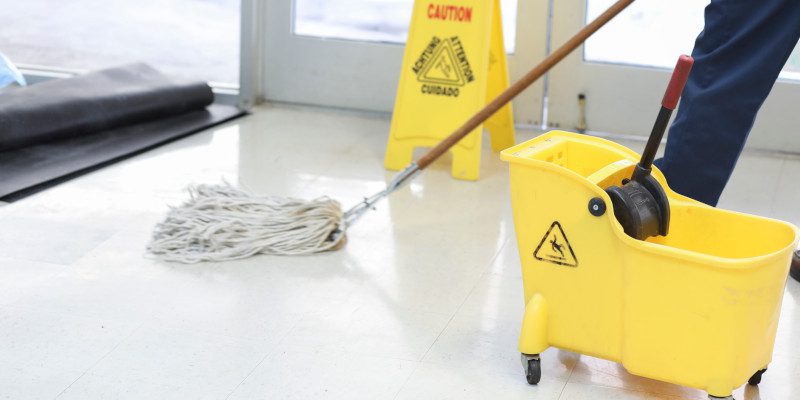 Just as she learned how quality control and strict standards were necessary for managing multiple million-dollar projects in the military, she does the same for office building cleaning. Both quality control and adherence to strict standards are assured by putting an experienced site supervisor on every cleaning project. Our supervisors have more than 150 years of combined experience in the cleaning industry so you can be confident that nothing falls through the cracks.
With reliability and quality covered, the next task was ensuring that our office building cleaning methods did not adversely affect indoor air quality. Our owner dedicated herself to learning about eco-friendly, green cleaning products and became a certified Green-Master Technician. She put the most effective, yet safe cleaning products into the hands of the cleaning teams out of concern for their health and also the health and wellbeing of your office staff.
What this all adds up to is that you won't find a more dedicated, passionate, or reliable office building cleaning company and we look forward to showing you that we'll make a profound difference for your company. Call today to learn more.
---
At GrimeGuru Janitorial Service, we offer office building cleaning services to those in Winston-Salem, King, Danbury, Pilot Mountain, East Bend, Elkin, and Yadkinville, North Carolina.