We can set up our janitorial services on a schedule that fits your needs.
While it might be feasible to maintain a janitorial department if you are a large business in the Winston-Salem, North Carolina area, the majority of small to medium businesses would find it a financial drain to keep equipment and supplies around, and there wouldn't be enough work to keep one or more people busy full-time. If you fall into that category, the solution is outsourcing your janitorial services to us at GrimeGuru Janitorial Service.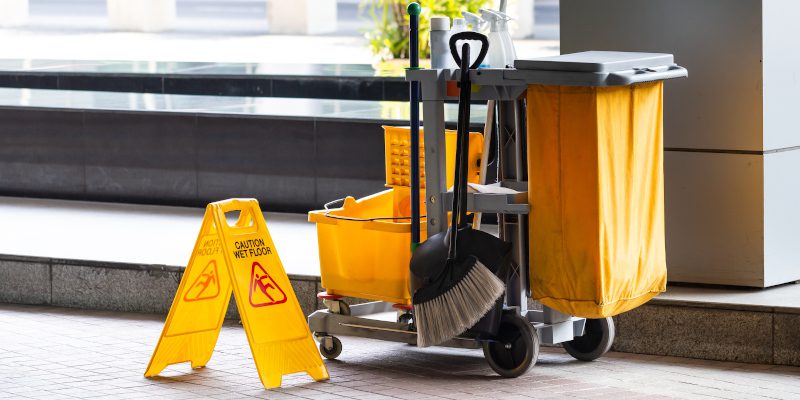 We can set up your janitorial services on a schedule that fits your needs. Most offices find that a weekly contract works the best for them, but we are happy to tailor a schedule if you need cleaning done less often or more frequently than that. We can also help you out with special projects, so don't hesitate to ask us about anything you need in the cleaning realm. You will find the quality of our work is second to none, and by putting a supervisor on every job, we make sure that everything meets your expectations.
One of the things that sets us apart from other janitorial services is that we utilize eco-friendly products for all our cleaning tasks. Our goal is to improve the indoor air quality at your businesses for optimal health for your staff that could be adversely affected by harsh chemicals. Our owner is a certified Green-Master Technician and goes to great lengths to be sure the products that we use are safe for those in your building and the environment.
If you would like to learn more about our janitorial services for offices, medical facilities, banks, churches, and other types of businesses, don't hesitate to reach out to us for a quote.
---
At GrimeGuru Janitorial Service, we offer janitorial services to those in Winston-Salem, King, Danbury, Pilot Mountain, East Bend, Elkin, and Yadkinville, North Carolina.
Similar Services We Offer: