The quality of our commercial janitorial services is assured with a site supervisor handling quality control.
Let's face it, when the clock reads closing time, your staff wants to head home to their families, not get stuck staying late to handle your commercial janitorial services. That is a common practice in many small to medium businesses, but not one that usually works out very well. At GrimeGuru Janitorial Services, we are confident that we can develop a schedule of services that will keep your building looking its best and could save you money in the process.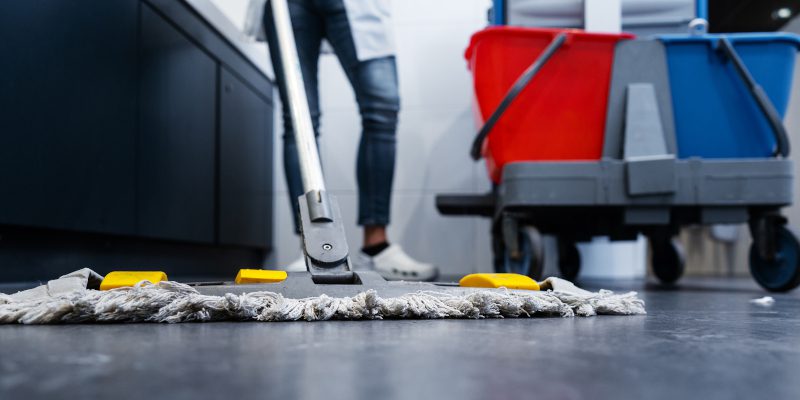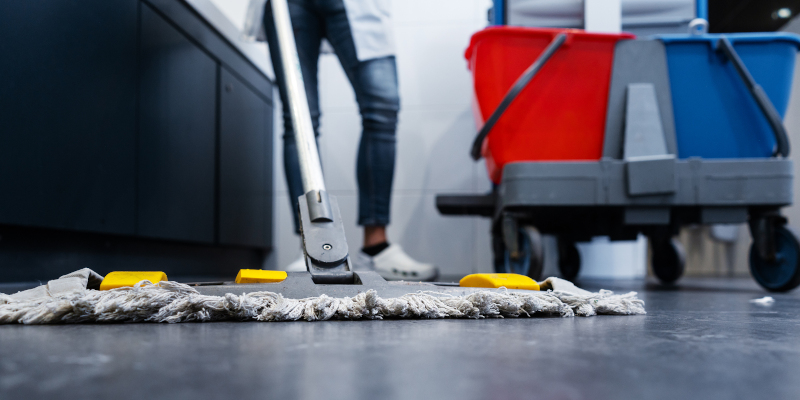 If you were to add up the overtime hours, cleaning products, equipment purchases combined with maintenance and repair, adverse reactions of employees to harsh chemicals used in cleaning, and other factors, you might come to the conclusion that handling your own commercial janitorial services is more expensive than you thought. Our team works efficiently and uses eco-friendly cleaning supplies, so that your commercial janitorial services are done correctly and indoor air quality is assured.
Untrained staff members rarely get quality results when doing commercial janitorial services, so your building may not be putting forth the best image to your guests and clients. We put a supervisor on every job for quality control, so you can be confident the work is exceptional and nothing has been skipped inadvertently. A nice side bonus is that you won't have to listen to your staff bicker over the undesirable cleaning tasks.
If you would like to discuss commercial janitorial services for your Winston-Salem, North Carolina business, don't hesitate to reach out to us. We work with a wide variety of businesses, including churches, banks, offices, and medical facilities. We are confident you'll be pleased with our services.
---
At GrimeGuru Janitorial Service, we offer commercial janitorial services to those in Winston-Salem, King, Danbury, Pilot Mountain, East Bend, Elkin, and Yadkinville, North Carolina.